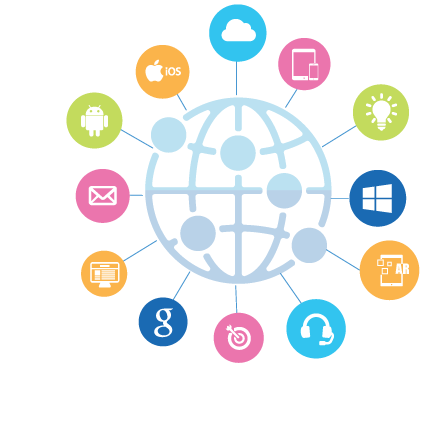 At Daruma, we're much more than Microsoft-certified experts in web and mobile app development – we're entrepreneurs who get that your business is all about relationships: Your relationships with your customers. Your relationships with your team and your vendors. And our relationship with you – we know that the right app or online platform for your business is not just about solid code (though you'll get that and more), but a design and functionality that's built around you and your customers.
When you work with Daruma, you get way more than software – you get a partner who'll take the time to understand the unique needs of your business, your market, and your team. Using our signature five-step engagement process, our experts in software design, business, and marketing will team with you to ensure you get a solution you love at a great price.
Your customers are always on the go – and mobile apps ensure you're always along for the ride, on whatever mobile devices they use, be they Android or IOS smartphones or tablets. And because your app will always be on their home screen and many of your app's features work even offline (in case they're on a plane or going through a tunnel), your brand will not only stay at top of mind, you'll get multiple new opportunities to inform and engage.
Your apps will be built by certified developers with expertise in a wide range of mobile technologies, including SQLLite, Windows Media Player, and IMAPI (for e-mail applications), who will work to your specifications to create, test, and provide ongoing support and upgrades for customized mobile software uniquely tailored to your needs.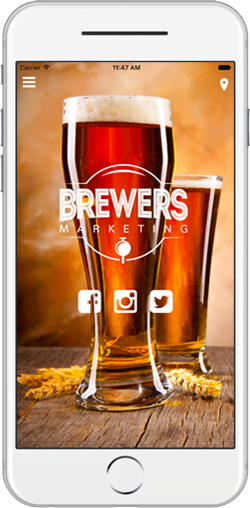 Power Up Your Brand
Mobile apps are the ideal branding tool – they put your brand in front of customers whenever they use their devices. Most Americans spend about 3 hours a day on their phones – giving you plenty of opportunities for exposure.
Boost Your Sales
Mobile apps not only make it easy for customers to shop online, they also make it easy for you to notify them of special offers and even customize offers just for them.
Streamline Your Marketing
Mobile apps are an efficient and cost-effective way to get time-sensitive messages out to key customers. Some companies have found that their apps eliminated the need for e-mail or snail-mail campaigns.
CLOUD APPLICATION SERVICES
Cloud-based apps give your team and customers access to the information, documents, or apps they need anywhere, anytime, from any device. Your sales team will love having instant access to marketing content customized for their prospects through your cloud-based content engagement platform. Your customers will love having up=to-the-minute info on your latest products and promotions right at their fingertips. And you will love all the great ways it helps grow your profits: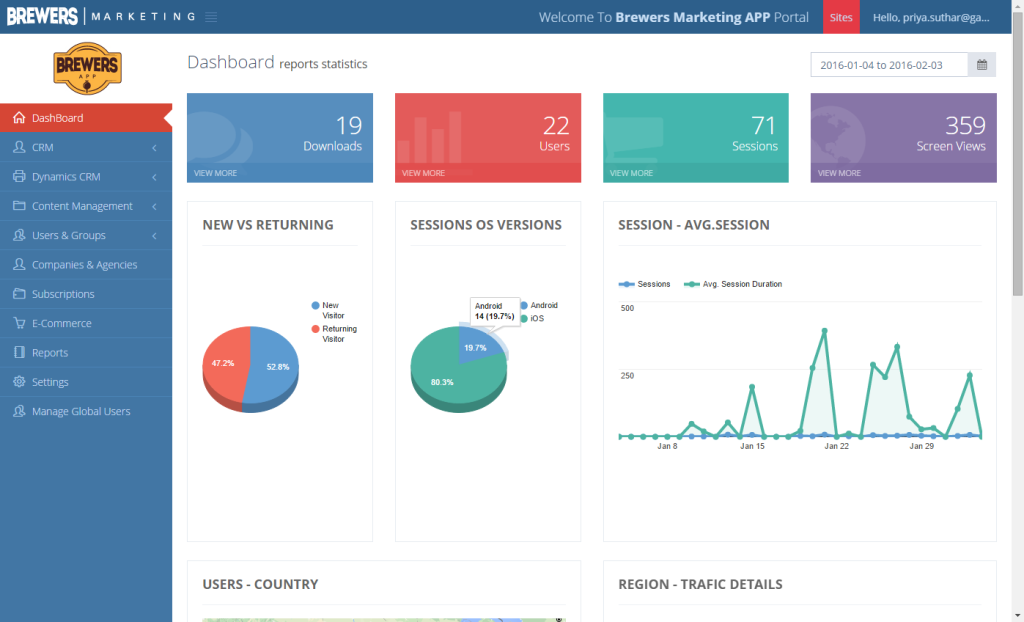 Limitless storage space
On the cloud, the sky's the limit – securely store and share large files and grow your system as your business grows.
A familiar interface
Because it'll be built with Microsoft's proven Windows Azure Apps, your system will have the familiar Windows interface and functionality most users already know.
Compatibility across applications
Your cloud-based systems will integrate seamlessly with other programs, such as CRM platforms and social media, allowing seamless information sharing.
Easy data retrieval
Big data doesn't have to mean information overload – your searchable cloud-based system allows you to curate and information from a range of sources and target what you need quickly.
Security, integrity and dependability
Rest easy, your data will be safe – cloud-based systems offer you levels of robustness and security that land-based systems can't match.
Enterprise Application Integration
Automated business tools such as CRM platforms, CMS sites, e-commerce sites, and intranets can do amazing things for your sales, customer engagement, and efficiency – if you know how to choose the right one.
For that, you need a trustworthy partner with technical and business savvy and up-to-the-minute knowledge of the latest trends and pitfalls in marketing, operations, and automation. We'll take the time to listen to you and get to know your business inside and out to help you choose the automated solution that's just right for your business.
Imagine how must faster your business would run if everyone could handle everything from budgeting to staffing from a single, secure, cloud-based site. Enterprise resource planning (ERP) software lets you do just that.
Built on the easy-to-use and proven Dynamics AX platform, your ERP software will empower you to do all this from a single user-friendly site:
Track procurements, shipments, and deliveries
Analyze your sales numbers in real time
Check or submit bookkeeping and accounting data using Quickbooks
Best of all, your ERP system is fully scalable and can grow as your company does.
Heads up – internet sales have increased by 40% over the past two years, so you should be ready to welcome shoppers who prefer to buy online. Give them the opportunity to browse and shop anytime and anywhere with a secure, user-friendly e-commerce site built on the robust and economical nopCommerce platform. Here are just a few of the benefits you and your customers will enjoy:
Versatility: Managing an e-commerce site is easier than you think – a fool-proof user interface makes it simple for you to configure promotions or discounts, helping you make an even bigger impact on your customers.
A carefree shopping experience: An intuitively designed checkout screen frees customers from guesswork and confusion, so they can stop worrying and start shopping.
Reliability and security: Your customers' personal and financial data have always been safe with you, and they'll stay that way online – so your customers and their trust in you stay secure.
Smart companies know a customer relations management (CRM) platform can make a great sales team even better. The popular and trusted Microsoft Dynamics and Salesforce platforms both offer powerful tools for finding, engaging, and tracking prospects and existing customers – we'll work with you to help you decide which is best for you. Either way, you get these great features:
Fast, easy-to-use search functions that let you to reach targeted groups by location, demographics, or other features
Compatibility with common programs and applications, such as social media, e-mail, and snail-mail lists, giving you multiple ways to engage your customers
Up-to-date, easily accessible information on individual customers – everything from past purchases to social media behavior and interests
A content management system (CMS) is a great way to share and organize your blog posts, photos, white papers, or other assets in a single, secure web-based location. Your CMS can be as simple or as elaborate as your needs require – just ask!
Here is some of what you will get with your CMS:
A robust, secure system built on an economical, reliable platform, such as Drupal, WordPress, or Joomla. We'll help you decide which is best for your specific needs and users.
A user-friendly interface so even technophobes can upload and update assets easily.
Custom add-ins for more complex data, such as online reservations and appointments.
A SharePoint intranet is a great way to promote collaboration and team building in a secure, inviting online environment. Here are just a few of the possibilities:
Document management: Give team members the power to search, access, upload, and collaborate on documents from anywhere they are, in a secure, cloud-based environment – and watch your productivity soar.
Corporate social networks: Get all the fun, knowledge sharing, and community-building of social media without the privacy and security concerns – corporate social networks give everyone the chance to collaborate and build new relationships in a secure setting.
Vendor extranets: Make your vendors feel like part of your team by giving them a convenient way to report and track orders and invoices, just by logging into a user-friendly extranet created just for them.
Want your intranet to do something else? Our team of Microsoft-certified experts is up for the challenge – just let us know what you want!