We Have Solutions for Every
Business Challenge
We're attuned to the unique technology challenges faced by businesses today. We offer customized software development and support services tailored to your needs.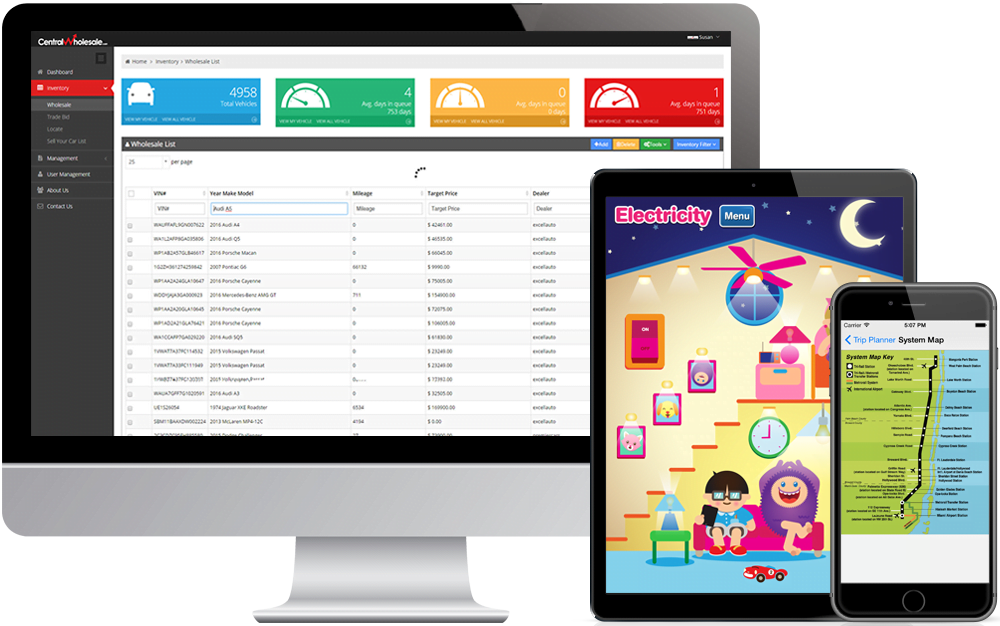 "The management team and staff at Daruma Tech went above and far beyond anything the Museum could have expected on this project. The work was always excellent, very creative, delivered on-time, on budget and always exceeded expectations. The most impressive characteristic the staff demonstrated during this project was their ability to listen to our ideas and concerns. They also provided brilliant solutions to make the app better. I am excited to continue to work with Daruma Tech in the future and I highly recommend Daruma Tech to anyone that has software development needs."
"I'd like to thank the Daruma Tech team for the terrific work on creating a mobile app to support our Sea Turtle Day festival. Feedback from staff and visitors was overwhelmingly positive, and even our littlest users were delighted with the features and ease of use. As a non-profit, finding a reasonably priced solution was a key factor in our selection of Daruma Tech for this project. You exceeded our expectations through great communications and responsiveness through the development process. We look forward to continuing our relationship in the development of a site-wide app for the nature center."
"Working with Daruma Tech on this ambitious project has been a rewarding experience. It has been exciting as both the museum and the firm are experimenting with new interpretive technologies that will change the way visitors experience aspects of historic sites."
"The Daruma Tech team did a great job of creating our trade show mobile application with a 3D Augmented Reality feature. They created the app quickly and enable JKG to differentiate itself among the hundreds of other exhibitors at the trade show. The JKG Mobile App brought our booth to life with 3D Animation."
"I just want to take a moment to thank Daruma Tech for their software development services. The work you have done for us at ECI Communications is outstanding. Being a hi-tech company it was critical for us to present an image in line with our cutting edge industry. As I learned through the process, not the easiest task. And our mobile application is now more important than ever being our brochure, calling card. No longer do we use additional marketing materials."
"Being a complete novice in the technology field, finding Daruma Tech was a dream come true. Without the aid of Rob and his staff I would have never gotten my company off the ground. They handled everything for me from the software development straight through to the marketing campaigns. I was able to generate sales almost immediately which was way above my expectations. Any questions I have had they were able to answer right away and find solutions to my problems. I would recommend Daruma Tech to anyone who needs technology services. They are really top drawer."
Get started with collaborative outsourcing for your business.
Please don't hesitate to contact us for more information about our work.
Latest Articles
On Tuesday, January 14th, Daruma Tech's Founder, Rob Kennedy, [...]
"Cool, crisp weather, fall foliage and craft beer made [...]
Daruma Tech partnered with the South Florida Regional Transportation [...]